What is detox tea?
Increasingly popular, detox tea boasts numerous qualities designed to purify both body and soul. A key player in our well-being, acting on both the skin and our organs, detox tea taken during a detox treatment offers real health benefits. In order to make everyone savour the best of tea, Palais des Thés has developed a DETOX range in which, as well as being organic, each of the 5 recipes has been concocted to provide your body with the very best care. Carefully selected, the very specific characteristics of the ingredients will act internally by providing the beneficial properties the body needs to purify itself, offering immediate well-being and eliminating toxins. Do you prefer green tea, black tea, rooibos or an infusion? Whatever your preference, our delicious recipes inspired by ancestral practices will cater to every taste.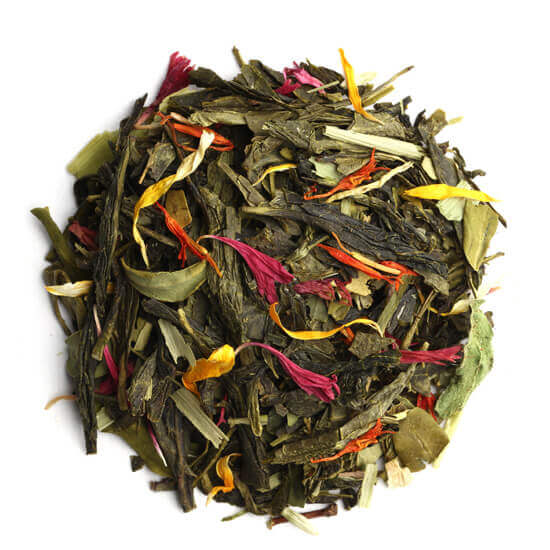 Brazilian DETOX
Which detox tea should you choose?
Green tea, black tea, infusion and fermented tea are all effective detox teas. A green tea from a fine harvest with plenty of buds is very enticing thanks to its numerous refreshing, antioxidant, draining and thirst-quenching properties. You can opt to enjoy it pure or flavoured, for example in the revitalising Brazilian DETOX! A Pu Erh tea, or dark tea, has traditional digestive properties that have been popular with our Chinese counterparts for over 1,000 years. These fermented teas rid the body of its toxins and are reputed to encourage weight loss, fight cholesterol and ensure good circulation of the blood. They are even referred to as "fat-burning teas". You can also try Oolong teas with their low theine content, also known as "blue-green tea" in reference to the colour of their infused leaves. Or why not try a black tea with digestive properties, such as the Indian DETOX. Finally, what better than a delicious infusion ideal for sleep and relaxation? Encouraging digestion, our infusions offer immediate well-being and can be enjoyed at any time of day, such as the Scandinavian DETOX, an infusion of birch and red fruit. Discover also the South African DETOX, a rooibos flavoured with mango.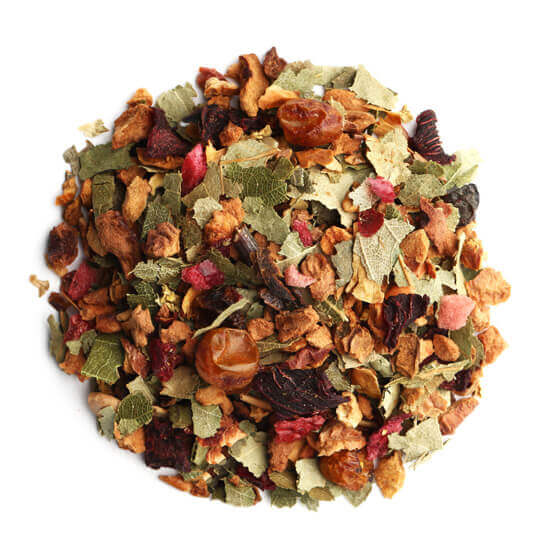 Scandinavian DETOX
How should you drink a detox tea?
Each time of day has its specific DETOX tea. At the beginning of the day, opt for teas with theine, while green teas, infusions and rooibos can be enjoyed at any time of day. For a successful detox treatment, mix and match the different teas and their respective properties! A detox tea with digestive benefits at the end of meal, a soothing detox tea towards the end of the afternoon or a Scandinavian DETOX in the evening before going to bed – a 100% detox day. If a cup is enough to achieve results, you should know that there is no need to consume more than 1 l of a drink per day. Finally, make sure you respect the time and duration of infusion indicated in each recipe!