Description
A delicious herbal tea of fruits and plants, Water garden / "Jardin d'Eau" is a dewy-fresh blend with the flavors of melon, papaya, and goji berries.
This infusion is made up of 8 different fruits & plants!
Red fruits packed with vitamins and antioxidants: 
Goji berries

Aronia
Cranberry
Sea buckthorn berries
Blueberries

Exotic fruits packed with vitamins:
Plants and flowers that create a delicious fresh, acidic sensation: 
NB: this infusion also contains honey melon natural flavor.
It is absolutely caffeine-free and delicious either hot or iced.
For this collection of infusions we have drawn on our expertise and experience gained over nearly 30 years through the creation of our flavored teas. The Gardens are delicious herbal infusions with interesting, modern, enticing flavors (no added flavors), complex combinations of fruits, flowers and herbs with many virtues and flavors. Each infusion evokes a specific garden.
Our recipe to make 1 liter of iced infusion:
Infuse 30g (or 3 tbsp) of Water garden in 1L of water at room temperature for 1 hour.
Once the infusion is ready, place it in the fridge until it gets iced.
Get a 5% discount on the 500g pouch (discount already included in price). 
Get a 10% discount on the pack of two 500g pouches (discount already included in price).
Recipe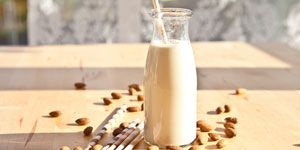 Water Garden with almond milk
2 glasses
Peparation time : 10 minutes
Infusion time : 5 hours
View cocktail
Tea ingredients
pineapple, papaya (38%), aronia, sweet cranberry, goji berries, hibiscus, honey melon flavour (2%), sea buckthorn, blueberry