Grands Crus: savour the exceptional
Darjeeling Puttabong Dj 14 S.F.T.G.F.O.P.1 Clonal Exotic
Darjeeling First Flush have arrived
The spring flush of Darjeeling, the first of five harvests, usually takes place between the beginning of March and the end of April. It is an event keenly anticipated by the world's tea lovers, since spring Darjeelings, which are produced in very limited quantities, are rare teas, with great aromatic richness, the fineness of which has earned them the sobriquet of the "Champagne of teas".
Premium black tea gift set
This limited edition gift set available from our online boutique contains 2 essential Grands Crus together with 2 washi canisters sporting spring colours.
This unique gift set includes: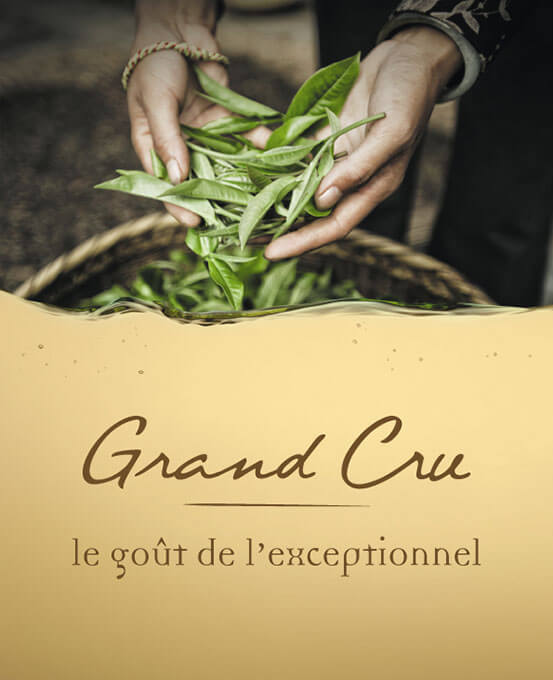 Grands Crus
Rare and ephemeral, teas identified as Grands Crus by Palais des Thés are the result of alchemy between a tea plant variety, its terroir and the talent of an artisan grower. Meticulously plucked, processed and sourced in the most respected tea gardens, our Grands Crus unveil unique flavours that reflect the refinement of their origins.