Description
Inspired by the tastes of childhood, Vive les Fêtes is a flavored blend that will immerse you in delightfully sweet memories.
This subtle combination of oolong and green teas features almond and vanilla notes reminiscent of frangipane and pralines. Indulge your inner child!
Be transported by its notes that evoke the sweet treats of childhood and the festive atmosphere of carnival.
Recipe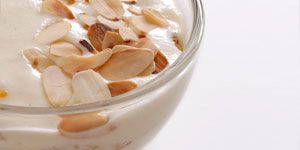 Almond cream with Vive les Fêtes tea
Serves 6
Dessert
Easy
View recip
Tea ingredients
green tea (39%) and oolong (24%) (China), cinnamon (12%), coconut, puffed rice, almond (6%), sweet blackberry leaves, flavours