Welcome to the Christmas shop
A magical Christmas
with our selection of tea gifts
A world tour of the best gardens and terroirs
Follow in the footsteps of our tea researchers to discover 24 Grands Crus and original teas. An exceptional trip!
€49.00
limited edition
An irresistible creation for Christmas
This gourmet tea transports you to a winter forest of glittering firs. You will appreciate the subtle blend of green and black teas with delicate notes of red fruit and chocolate.
4 tea and infusion miniatures
Savour all the flavours of Christmas with this gift set of 4 recipes from the N°25 collection. Black tea, green tea, infusion and Rooibos: celebrate with these citrus and spiced notes!
€24.90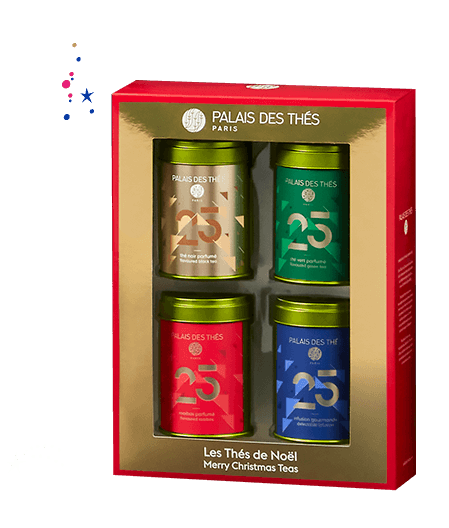 The best of Christmas teas
Find the last 9 limited editions of Christmas in a single box of 54 muslins. Fruity and spicy notes are in for a treat!
€37.00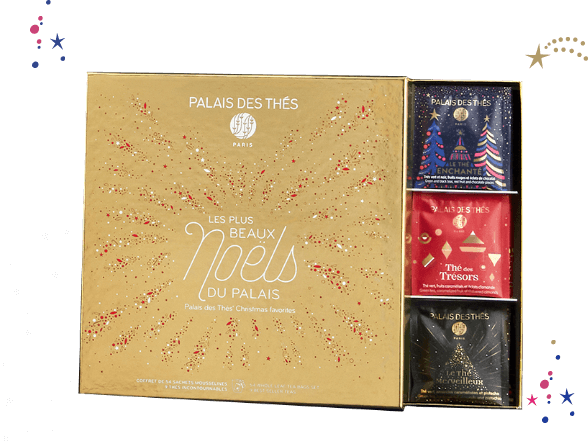 The pleasure of free choice
Easy to use, this e-gift voucher allows you to introduce your loved ones to the pleasures of tea. Available instantly, it can be used for one year on the entire online store.
The story behind a tea
Do you know the origin behind our famous Thé des Moines ? In Tibet, the legend goes that an order of monks prepared a blend of tea in secret, made from plants and flowers. Today, our recipe takes inspiration from this ancient blend
Christmas gift idea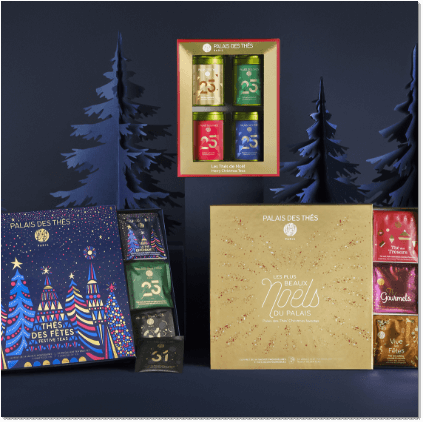 As the Christmas festivities approach, explore our selection of tea-related gift ideas. The n°25 Christmas tea collection, gift boxes ready to give or to personalise, tea assortments, beautiful accessories and so much more: introduce your loved-ones to the magical world of tea.