What makes a good Tea & Dish pairing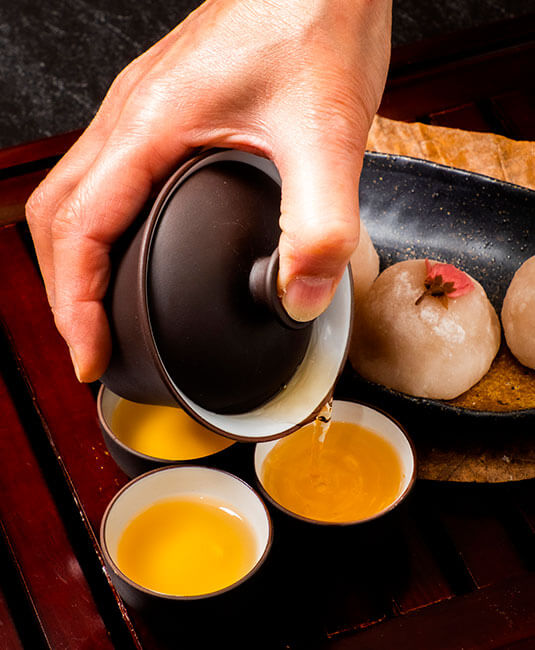 A long-standing Asian tradition
While renowned chefs both in France and abroad are experimenting with tea-dish pairings in their gourmet menus, in China and Japan tea is a part of every meal. Tea is served right at the start of a meal in a restaurant, whether for lunch or for dinner. In China,
jasmine tea
is the tea of choice, while green teas, especially roasted ones such as the
Genmaicha
, are a perfect addition to Japanese dishes. Finally, in the UK,
Earl Grey
is well-rooted in the country's dining habits, whether its during the traditional Afternoon Tea or the Sunday brunch.
Three different approaches
In a perfect pairing, the tea highlights the dish and the dish brings out more in the tea. For this combination to be successful, the texture, fragrances and flavours of the dish should be examined ahead of time. You can also choose a tea that you know well and find a gourmet pairing that works well with it. A great tea pairing can be made in three ways.
Tone on tone
: The aim is to pair a dish with a similar tea. If, for example, you are preparing a honey cake, you can combine it with a tea containing buttery and honeyed notes, such as the
Organic Oolong Fu Lian
.
Contrast
: This concept involves combining a tea and a dish with different but complementary features. If we again take the exemple of the honey cake, we could combine it with a very powerful tea with intense coffee bean and grain notes, such as the
Batabatacha de Itoigawa
.
Fusion
: The concept of this is to add two different fragrances to create a new effect. For example, if you combine a honey cake with an
Earl Grey
(bergamot) this will reveal a rather soft citrus note, reminiscent of orange zest.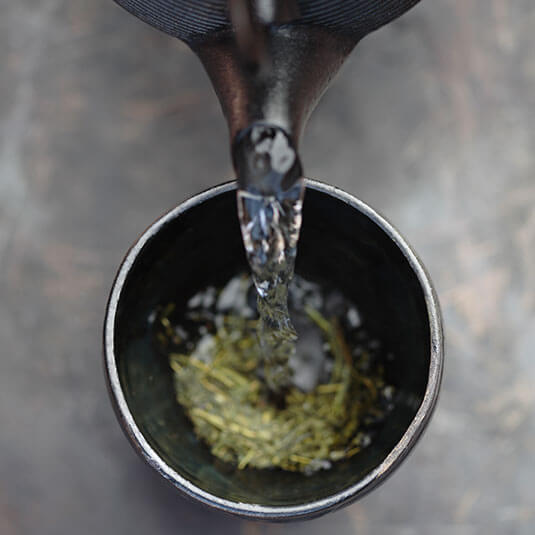 From pre-dinner snacks to dessert
From stimulating your taste buds, supporting iodised notes in fish, accompanying meat or providing a light finishing touch, tea has much to offer every course of a meal. It is important to keep to the correct serving temperatures for each tea. In general, these temperatures are between 30°C and 50°C. For cheese, the infusion and serving temperature is 20 °C.