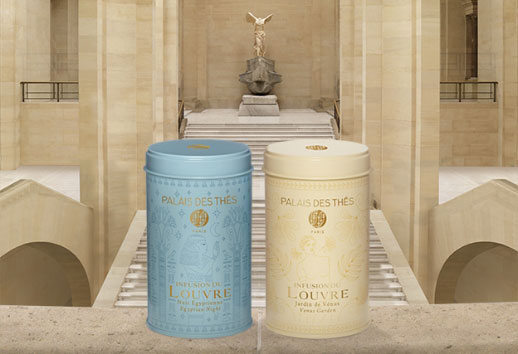 Louvre Infusions
As part of the exclusive partnership with the Louvre we set up in 2019, Palais des Thés has created two new caffeine-free infusions inspired by the world's greatest museum:
Venus Garden

and

Egyptian Night
. These plant-based recipes are made from carefully selected ingredients, and will take you on a journey to the faraway lands of their ancient and refined cultures.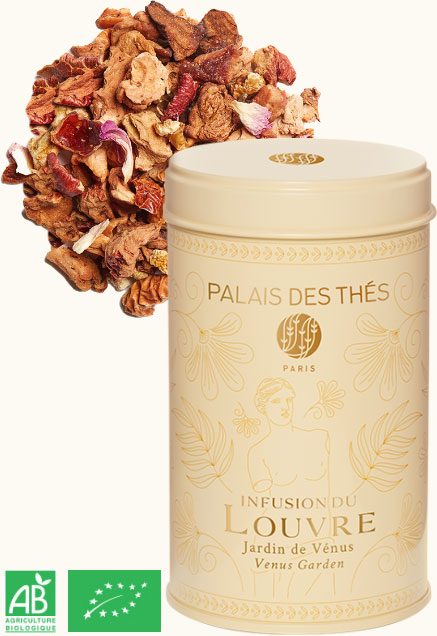 Venus Garden
Vanilla, Orange and Carob
The Venus Garden infusion is a Mediterranean sun that shines above as we stroll through a garden filled with white flowers and citrus, where we lose ourselves among the columns of forgotten temples along the shoreline. Gentle vanilla, fruity orange fragrance and gourmet carob make for a delicate yet powerful experience, both intense and nurturing in equal measure, like a welcome breeze.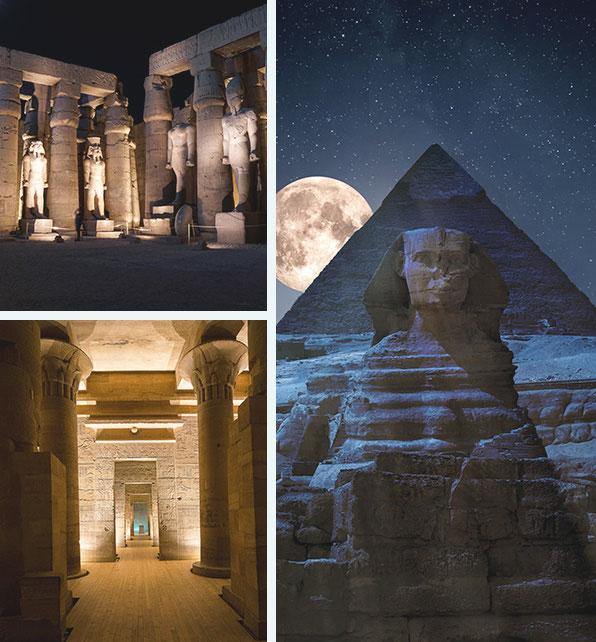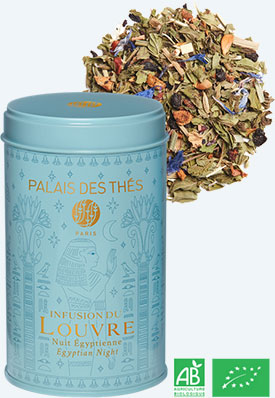 Egyptian Night
Peppermint, elderberry and blueberry
Try Egyptian Night and savour the freshness of an evening on the banks of the Nile, the mystery of the chiaroscuro blue hour, at the heart of an oasis, with the view of the pyramids in the distance. Its peppermint, elderberry and blueberry notes help you to deal with the heat of the day and to welcome the eastern night in style.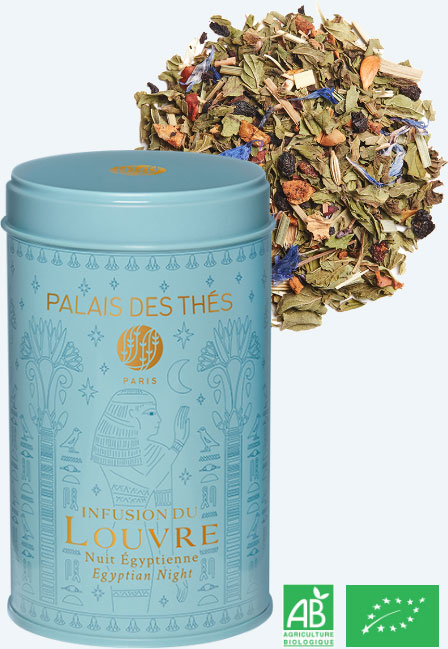 The Louvre infusions:
at the heart of a unique collection
These two powerfully expressive creations,
Venus Garden
and
Egyptian Night
, were devised in tribute to the fascinating civilisations whose masterpieces inhabit the halls of the Louvre today. "The Egyptian and Greco-Roman antique collections were an excellent source of inspiration", explains Mathias Minet who has been approving the Palais des Thés flavoured creations for over 20 years. "I was looking for delicious infusions that did not look like anything we had seen before".