Bubble tea with Hanging Garden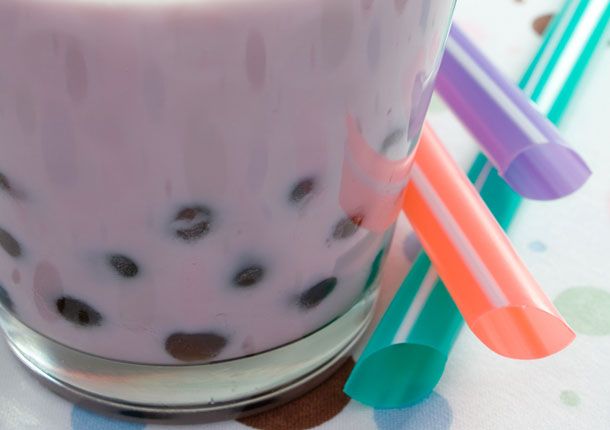 Ingredients
10g (0.3oz or 1 extra-large tea bag)
1 cup of filtered water
1 cup of milk
50g (1.7oz) cane sugar syrup (or honey)
30g (1oz) tapioca pearls
Preparation
Add the to the 1 cup of filtered water and the 1 cup of milk.

Leave to infuse in the fridge for 3 hours.

Remove the infused leaves.

Add the 30g (1oz) of tapioca pearls to 1 ½ cup of boiling water. Reduce the heat and leave to simmer for 7 minutes.

Rinse the pearls and leave to cool in a bowl.

Add the 50g (1.7oz) of sugar cane syrup to infusion.

Place the 30g (1oz) of tapioca pearls in each glass, then pour the infusion over the top.

Serve.
Serving suggestion
Serve well chilled in large glasses and drink with a wide straw. An unusual drink from Taiwan, ideal to quench your thirst.