Honey Sunrise
1 glass
Cocktail without alcohol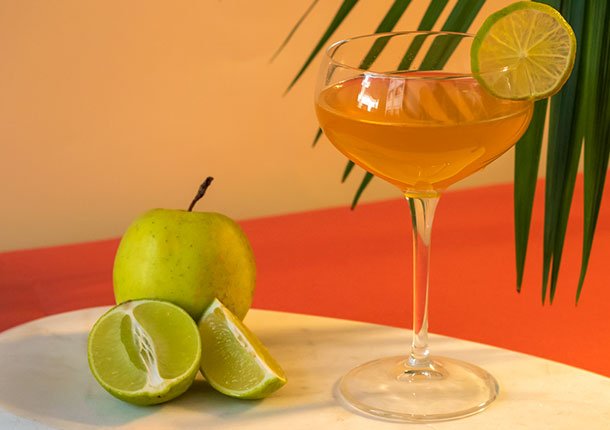 Ingredients
32 g
500 mL sparkling water
20 mL apple juice
1 Tbsp honey
20 mL lime juice
Preparation
1.

For the tea
Steep 32 g of in 500 mL sparkling water for 1.5 hours in the refrigerator.

To keep the tonic from going flat, cover your tea with cling film while steeping and until you add it to the cocktail.
2.

For the cocktail (makes one drink)
Coupez les framboises en deux.

Fill a shaker with crushed ice, then add 100 mL of -infused sparkling water and the apple juice.

Add the tablespoon of honey

Finish with the lime juice, then shake vigorously for about 20 seconds

Serve and enjoy!
Serving suggestion
Garnish with a lime round