Juicy Spritz
1 drink
Cocktail with alcohol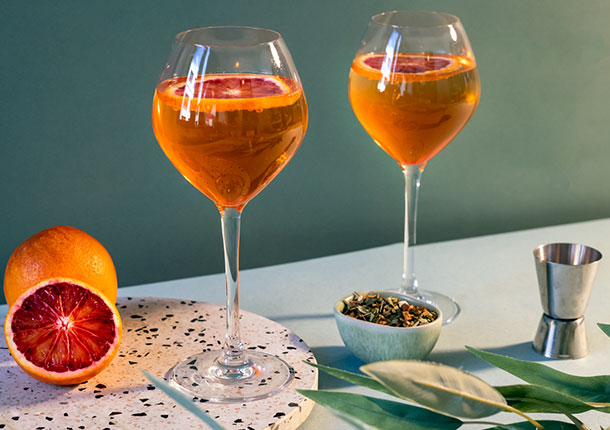 Ingredients
24 g
100 mL Prosecco
500 mL tonic water
1 splash Apérol
1 blood orange round
Preparation
1.

For the tea
Steep 24 g of in 500 mL tonic water for 1.5 hours in the refrigerator.

To keep the tonic from going flat, cover your tea with cling film while steeping and until you add it to the cocktail.
2.

For the cocktail (makes one drink)
In a stem glass, mix the Prosecco with 100 mL of -infused tonic water.

Add a splash of Apérol and a few ice cubes, then garnish with a blood orange round.
Excessive alcohol consumption is dangerous to health: consume in moderation