Clafoutis with apples & Chaï Impérial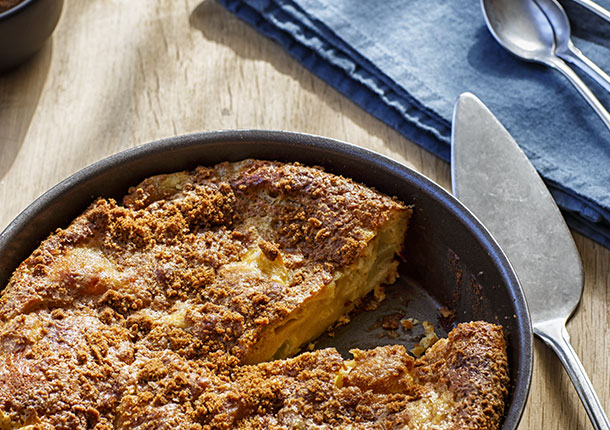 Ingredients
4 large apples
25cl whipping cream
7 muslin teabags or 3 tbsp (15g) of
3 eggs
100g brown sugar
100g flour
5 speculoos type biscuits
Preparation
Preheat the oven to 180°C / 356°F.

Place the cream and tea in a saucepan.

Bring to the boil, then remove from the heat and allow to infuse for 4 minutes.

Remove the tea and leave to cool.

In a large bowl, cream the eggs and sugar.

Add the flavored cream and flour to the bowl, and mix until smooth.

Grease an oven-proof dish with butter.

Peel and dice the apples and place them in the dish, then cover them with the mixture.

Crush the speculoos type biscuits.

Scatter the crushed biscuits over the mixture along with some brown sugar.

Bake for 40 minutes.
Serving suggestion
This clafoutis is delicious with a scoop of vanilla ice cream or custard.