Cocoa Matcha smoothie bowl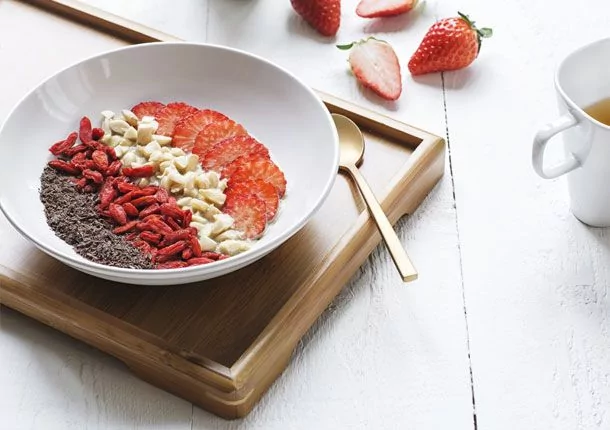 Ingredients
1 packet Organic Cocoa Matcha (1g / 0.03oz)
25g (0.88oz) ground almonds
5g (0.18oz) brown sugar (optional)
7 cl almond milk
100g (3.5oz) strawberries
20 almonds
40g (1.41oz) dried berries (e.g. goji, cranberry)
8g (0.28oz) dark chocolate
Preparation
Blend the Organic Cocoa Matcha, almond milk and sugar. Add the ground almonds. Set aside.

Roughly chop the almonds. Set aside. Cut the strawberries in half or into quarters, depending on their size.

Chop the dark chocolate into small pieces.

Pour the Organic Cocoa Matcha blend into a bowl. Sprinkle with the strawberries, dried berries, almonds and chocolate.