Rice pudding with Chaï Impérial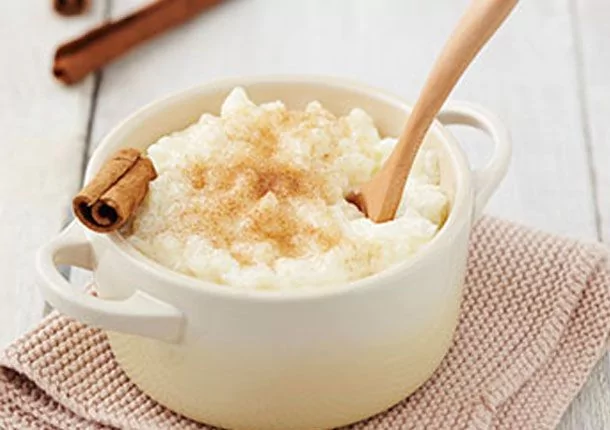 Ingredients
5-6 tbsp (20-25g)

in a large filter

1 litre semi-skimmed milk
200g pudding rice
100g brown sugar
Preparation
Place the milk and in a saucepan and bring to the boil.

Remove from the heat and leave to infuse for 5 minutes.

Remove the tea.

Add the rice and sugar to the saucepan containing the tea-flavoured milk.

Heat and simmer for 25 minutes until the rice is cooked.

NB: stir regularly! The rice should have a melting, creamy texture.

Pour the rice pudding into small dishes or glasses.
Serving suggestion
Serve at room temperature or chilled, scattered with raisins and toasted flaked almonds. This recipe brings delicious notes of caramel, cinnamon and candied orange to traditional rice pudding.