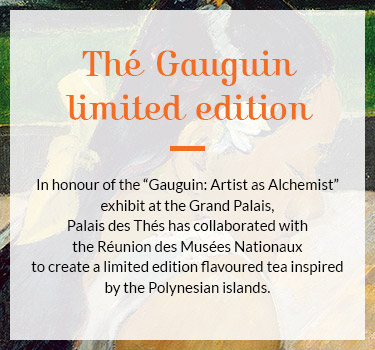 Thé Gauguin
Limited Edition
Inspired by the gentle breezes and warms sands of Polynesia, this exclusive blend takes you on an exotic voyage straight into one of Gauguin's idyllic scenes on a Pacific island.
A unique combination of green tea and black tea, deliciously flavoured with almond and vanilla notes, evokes Tahitian gardenia, almond milk, and jasmine. This delicate tea is an exotic treat.
The box features an iconic painting from Gauguin's Tahitian period: Les Femmes de Tahiti / Tahitian Women*.
Special offer
Buy the new Shochikubai 0.6 L cast iron teapot and enjoy Thé Gauguin as our gift to you.
Special price of €185, regularly €202
While stocks last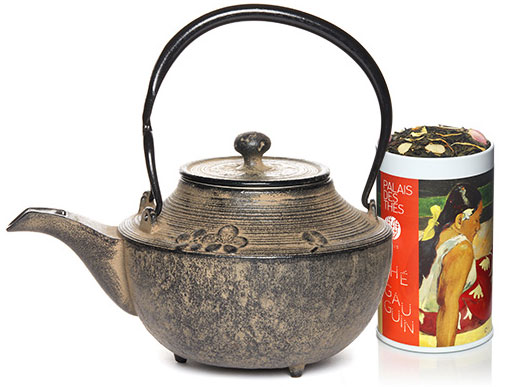 2 free tickets

to the exhibit « Gauguin: Artist as Alchemist »
For the first 30 purchases of the Shochikubai teapot.
Available only on our online shop.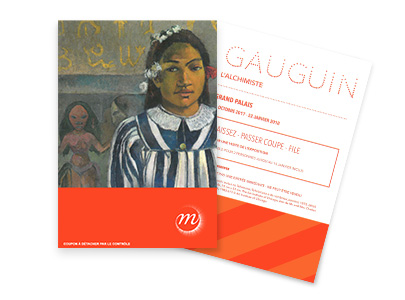 « Gauguin: Artist as Alchemist »
exhibit
October 11, 2017 to January 22, 2018
at the Grand Palais
« Gauguin: Artist as Alchemist » is an exceptional look into the artist's fascinating creative process. The exhibit uses more than 200 works to retrace his extraordinary career.
Paul Gauguin (1848-1903) was one of the major French painters of the 19th century and one of the most important precursors of modern art. The exhibit at the Grand Palais uses 200 works to retrace his extraordinary career, during which he explored the most diverse art forms, including painting, drawing, engraving, sculpture, and ceramics. The collected masterpieces highlight the artist's work with materials as well as his creative process: Gauguin built his art around repeated themes and recurring patterns.
*Paul Gauguin (1848-1903), Femmes de Tahiti (detail), 1891, oil on canvas, 69 x 91,5 cm, Paris, Orsay museum
© Photo RMN-GP/P. Schmidt