Les Sources
Sensorial herbal tea
Enjoy a new wellbeing experience with Les Sources, a
new collection
of innovative original infusions that are designed to stimulate all the senses. Four naturally caffeine-free infusions containing a wide variety of medicinal plants, each of which offers unique tasting experiences and positive sensations, just a cup of tea away!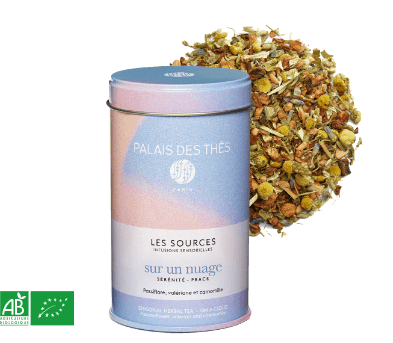 on a cloud
peace
As weightless as a cloud, take some time for yourself to appreciate sweet relaxing sensations with this blend of
passion flower
,
valerian chamomile
and
lavender
, all of which promote tranquillity.
More information
from €14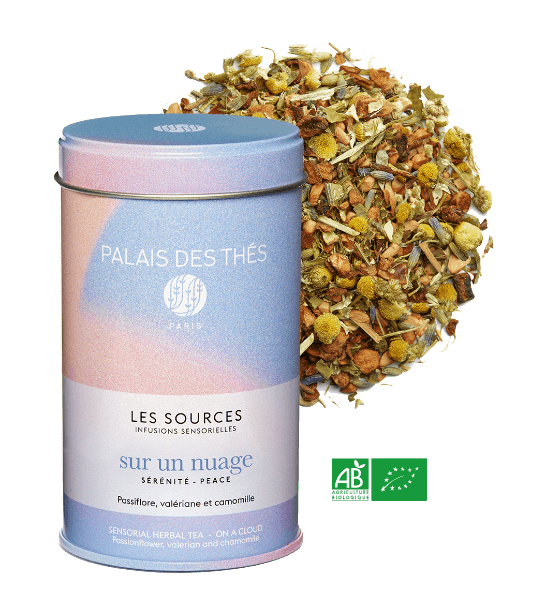 by the sea
escape
Let your mind wander and free your imagination with this refreshing blend of
schisandra berries
,
peppermint
and
lemon balm
, which promotes relaxation, combined with delicate bergamot notes.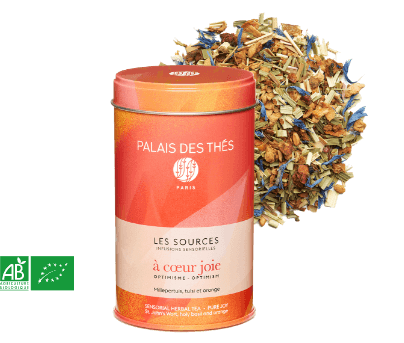 pure joy
optimism
Stop and smell the roses; live in the moment with wholehearted, carefree enthusiasm as you savour this invigorating blend of
St John's Wort
, which promotes emotional balance, and
tulsi
which promotes vitality, alongside deliciously sour
orange
notes.
More information
from €14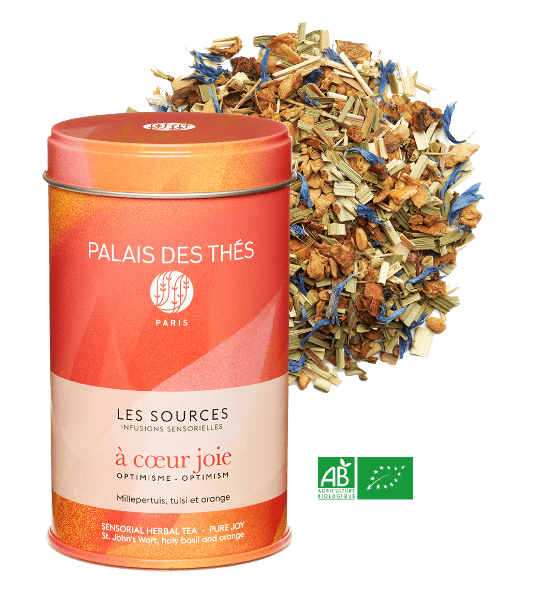 in my bubble
focus
Close your eyes, collect your thoughts and focus your mind as time stops around you with this exquisitely gourmet brand of
cocoa
,
vanilla
and
ginseng
, which helps you to maintain your concentration.