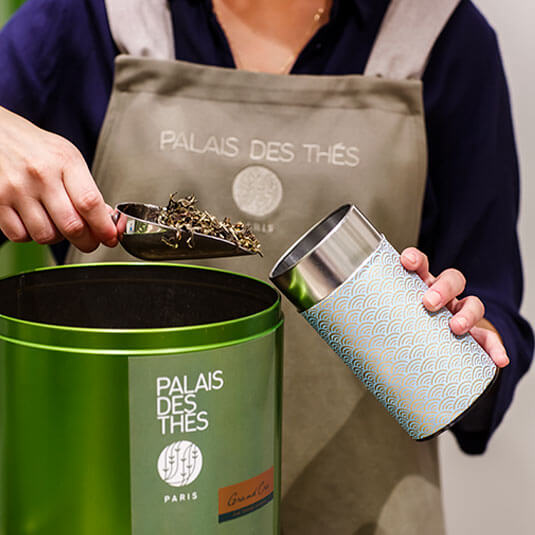 The importance of loose leaf tea
The loose purchasing approach has gained ground. This consists of buying food products without packaging or with minimal packaging and storing it in reusable and sustainable containers.
This is an effective method of producing less waste and easing the load on our bins.
The refill attitude
Palais des Thés wholeheartedly encourages customers to enjoy loose leaf tea with the refill attitude. This environmentally friendly habit will encourage us all to only buy what we really want: tea!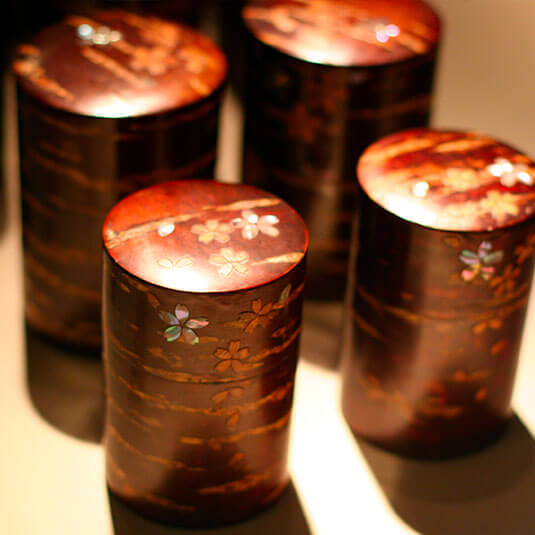 It's easy to be more sustainable!
Help us cut down on unneeded packaging!
If you visit us in store, bring your own empty tea box so we can fill it directly.
In order to preserve the tea and avoid any oxidation taking place, the box must be clean, odourless, opaque and sealed; it must then be stored in a dry place so that it does not become mouldy on contact with moisture.
Let's work together for more sustainable consumption
with the refill attitude!