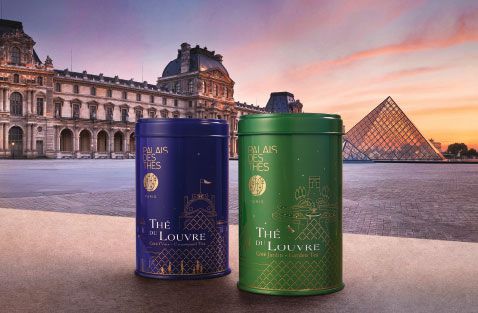 Thés
du

Louvre

The world's premier museum, the Louvre, asked Palais des Thés to create a tea in its image. The collaboration was based on a set of shared values, which include bringing the very best to a wide audience and showcasing French excellence

Through a long process of interpretation and composition, the Palais des Thés teams were able to recreate the atmosphere of the Louvre through tastes and sensations. The monumental façade, with its elegant architecture, and the poetic majesty of the Jardin des Tuileries inspired two different blends: Thé du Louvre Courtyard Tea, and Thé du Louvre Garden Tea.

Discover the video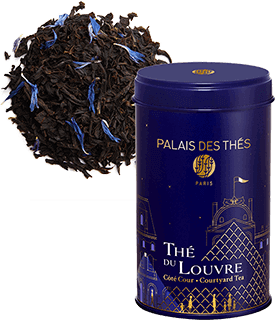 Thé
du

Louvre

Courtyard Tea

Citrus & blackberry

Stepping into the Louvre means entering an exceptional place where French history meets the universal history of art itself. This black tea with a bold personality represents more than 800 years of history through monuments, from King Phillip II's fortress to Pei's pyramid. Its notes of citrus and wild blackberry add a mellow, elegant touch to the tasting experience.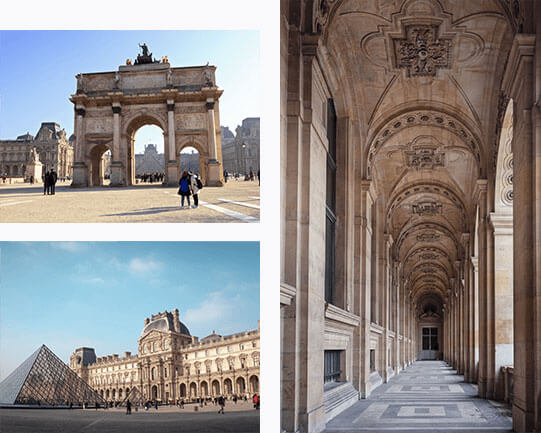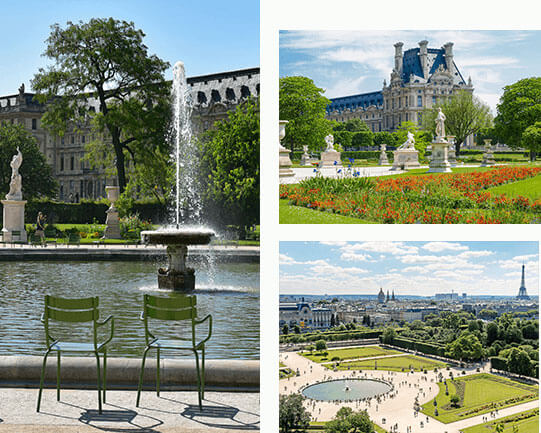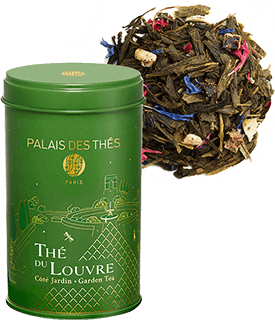 Thé
du

Louvre

Garden Tea

Apple, plum & quince

Equally integral to the Louvre, the Jardin des Tuileries extends its timeless charm and into the City of Light. For centuries, the pathways of the Tuileries have meandered between the Seine and the palace, beckoning the people of Paris to take a stroll or join in a festival. This sweet green tea with notes of apple, plum, and quince is inspired by a slow ramble through flowerbeds and shady groves.