Description
Butterfly of Taiwan is a gorgeous oolong from Taiwan. Woody and honeyed, mellow with a lingering flavor, it will delight connoisseurs.
It is also low in caffeine, making it a perfect evening tea.
Suggestion of preparation
With the tasting set: 5'-7'minutes in water heated to 95°C.
With the Gong Fu Cha (teapot/Gaiwan): 5 infusions during 30-40 secondes.
Recipe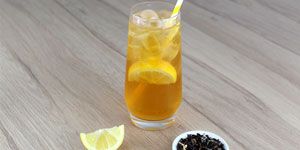 Oolong Island
1 large tumbler glass or a summer jar
Peparation time : 10 minutes
Infusion time : 4 hours
View cocktail
Tea ingredients
Oolong tea