Orange Cake flavoured with Earl Grey Blue of London tea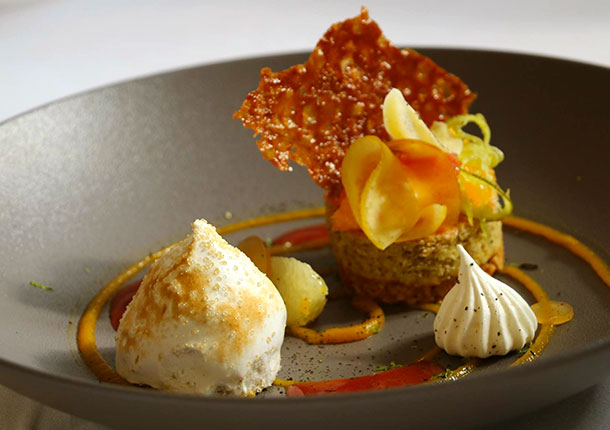 Ingredients
250 g (9 oz) almond paste
Zest of 1 orange
2 eggs
1 egg white
20 g (0.7 oz) caster sugar
6 g (0.2 oz) flour
6 g (0.2 oz) cornflour
25 g (0.9 oz) grated coconut
2 g (0.07 oz) ground Earl Grey
tea
0.5 g (1/8 tsp) baking powder
90 g (3 oz) butter
Preparation
Allow the almond paste to warm to room temperature, then mix with the eggs and orange zest.

Beat the egg white to form soft peaks, then add the caster sugar. Fold in with the almond paste mixture.

Sift the flour, cornflour, baking powder, grated coconut and ground tea into the mixture, then add the melted butter.

Mix.

Put in a baking dish and bake at 170°C (375°F) for 15-20 minutes.

Cool, then cut into pieces.
Serving suggestion
For a special treat, serve with a lemon coulis.