Matcha latte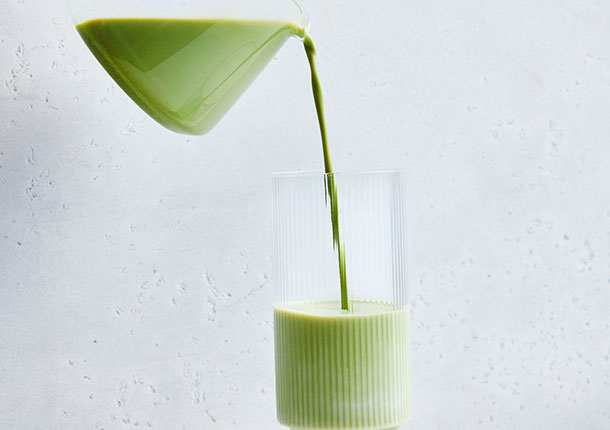 Ingredients
1 tsp
100 mL (½ C) dairy milk (or your preferred non-dairy alternative, such as soy milk, almond milk, or rice milk)
Preparation
Pour a heaping teaspoon of matcha latte into a large mug.

Add the milk, hot or cold depending on your preference.

Use an electric matcha whisk to froth your latte, moving the whisk up and down.
Serving suggestion
Serving suggestion: For an even more decadent treat, whisk in some cane sugar or agave syrup and sprinkle with a little cacao or matcha powder.