Bring tea to the table!
Although it is still relatively rare in Western cooking, tea is a legitimate ingredient and a unique condiment, one that enhances sweet and savoury dishes alike. Chefs and pastry Chefs are turning to it more and more as a novel way to awaken the senses and add a modern flair to their specialties.
Steeped, sprinkled, used as dried leaves or brew, tea is the finishing touch that changes everything. Let's take tea out of the teapot!
At Palais des Thés, we've always liked to explore and savour tea in all its diversity
enthuses company founder François-Xavier Delmas.
A unique set
From appetizers to mains and desserts, each recipe subtly underscores the flavours of top-quality ingredients, offers a new take on traditions, or surprises the palette.
Put tea on the menu!
With its wide variety of aromas and flavours, tea is prized as an ingredient in mouth-watering recipes.It also adds a delicious twist to cocktails.
Enhance your dishes by serving tea with food, just like wine, to create subtle pairings!
Learn to cook with tea from a Chef! Jointly taught by Chef Nathaly Ianniello and a Tea Sommelier, the Cooking with Tea Class promises a scrumptious experience. (Class in French)
For more information: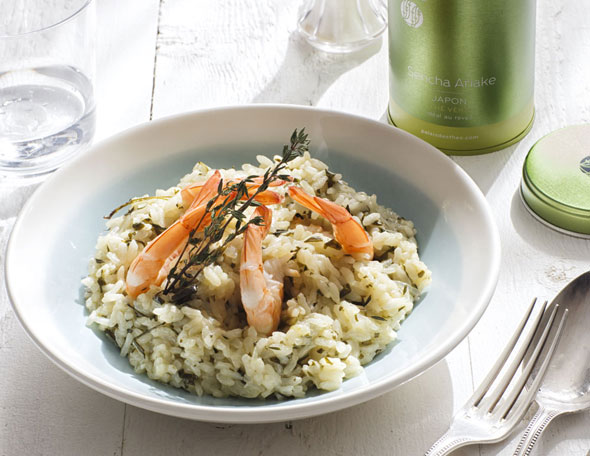 How do you cook with tea?
Share your recipes, ideas and tips...